Still doubting whether or not should I disclose the best kept secret place in LA. I wish I could keep it all to myself. Malibu Wines winery is just perfect in all ways: it is a little quite place away from the hustle of the city, with live music on the weekends and delicious wine list. So we went there on yet another sunny California weekend (sorry East Coast for bragging), this time to celebrate my hubby's B-day with a little picnic.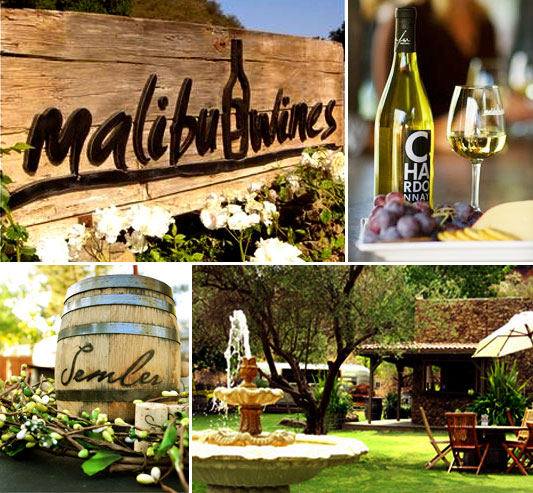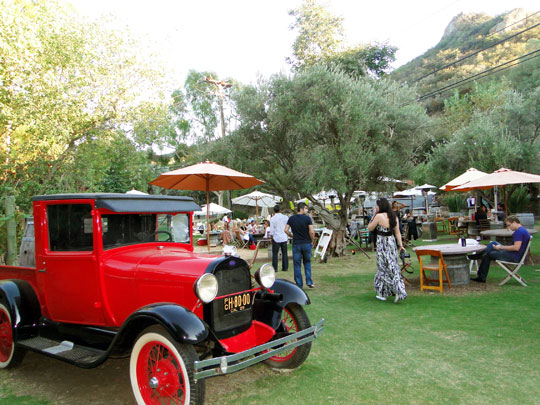 My favorite yellow truck, I would totally drive it if I lived in a countryside.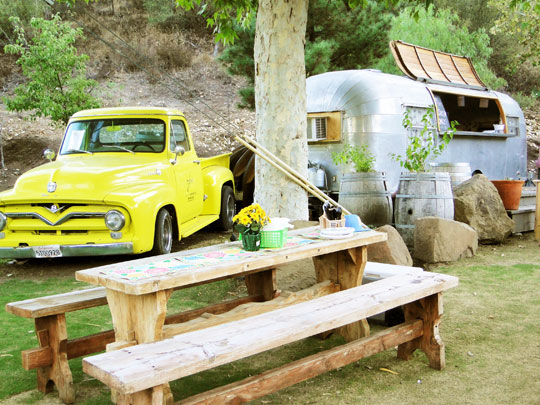 Since they sell only wine there, we brought some snacks and I set up a picnic table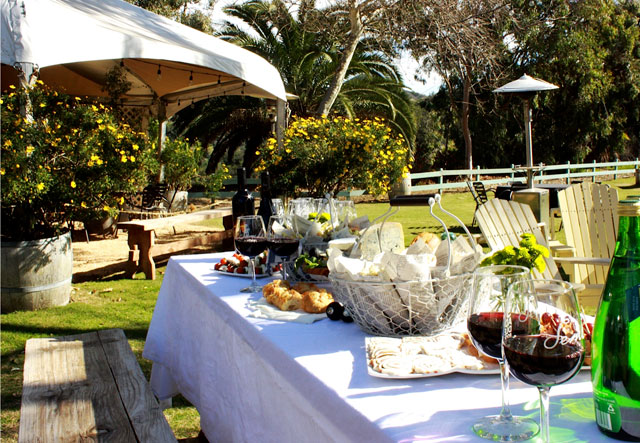 Everybody loved my little newspaper pockets filled with popcorn, veggie chips, fruit and nuts.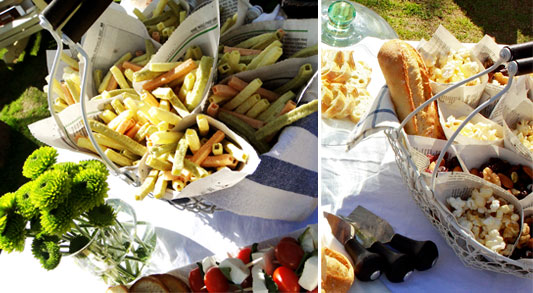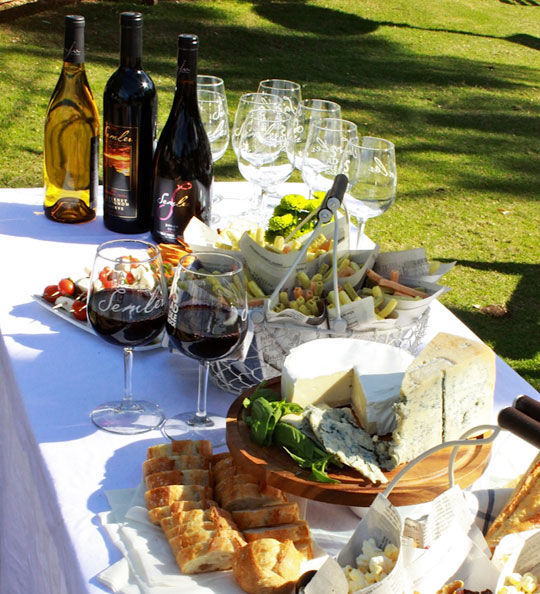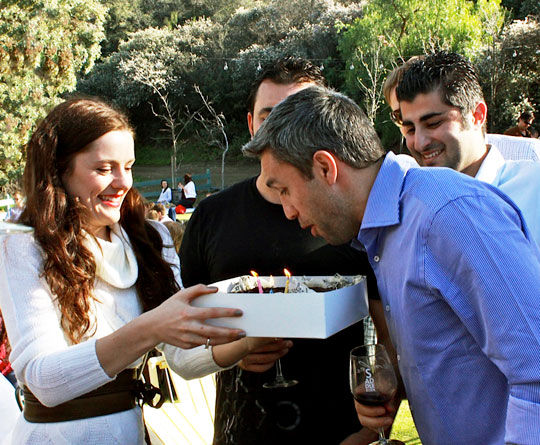 We had such an amazing and relaxing time. Can't wait for the rain to be over so we could go again.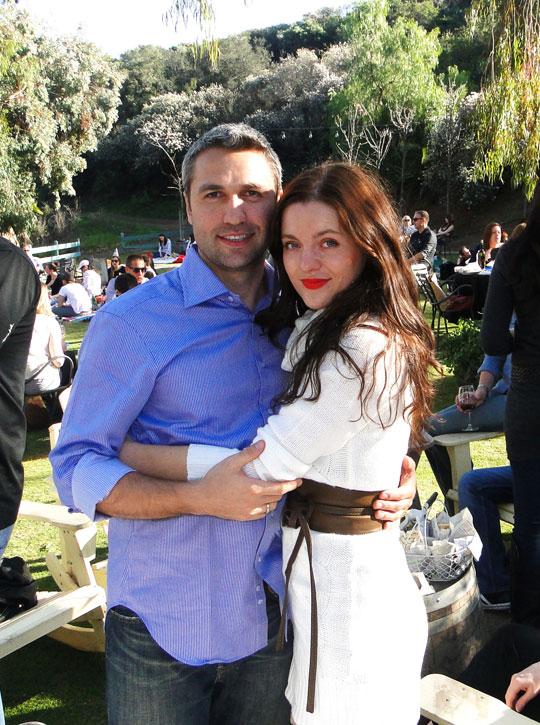 Thanks to my dear friend for taking such lovely pictures. Great memories!