I promised to share, once I get back to normal pace..so I finally went through trillion of snaps and put together a little collage of the first stop of our dreamy vacation this last September.
We've spent an incredible 5 days in the most beautiful city in the world and it felt more like a teaser for the future come-backs. You really can't have enough of that place no matter how long you stay there.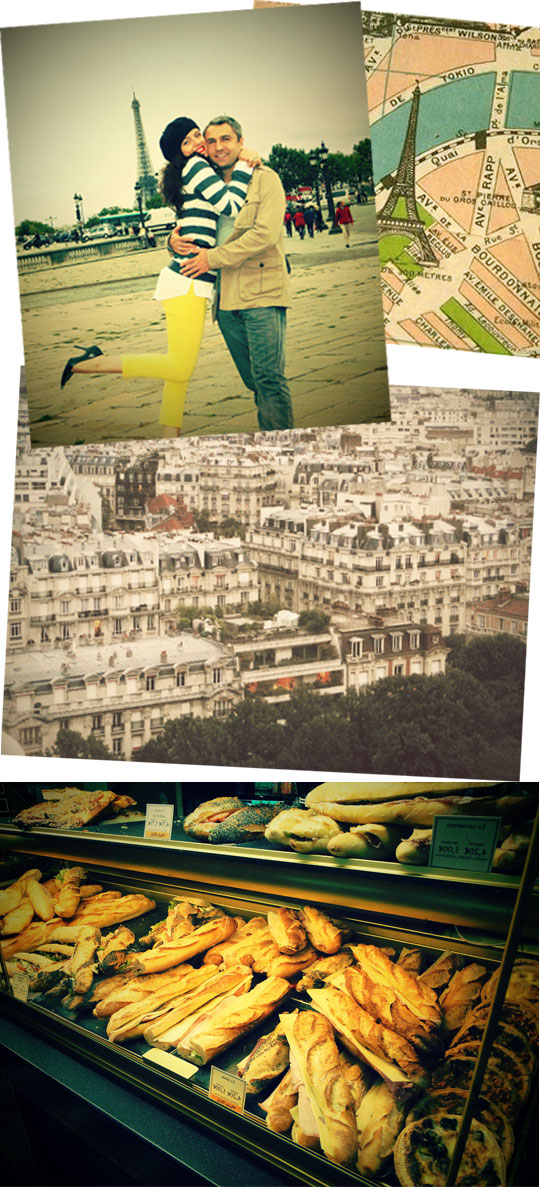 Now I have to say something in my defense. You say: "Beret, stripe top and Eiffel Tower. Could you be any more innovative?".  And I say: "Please, let the girl get it out of the system right away!".  I've DONE all of the clichés and I'm PROUD of it!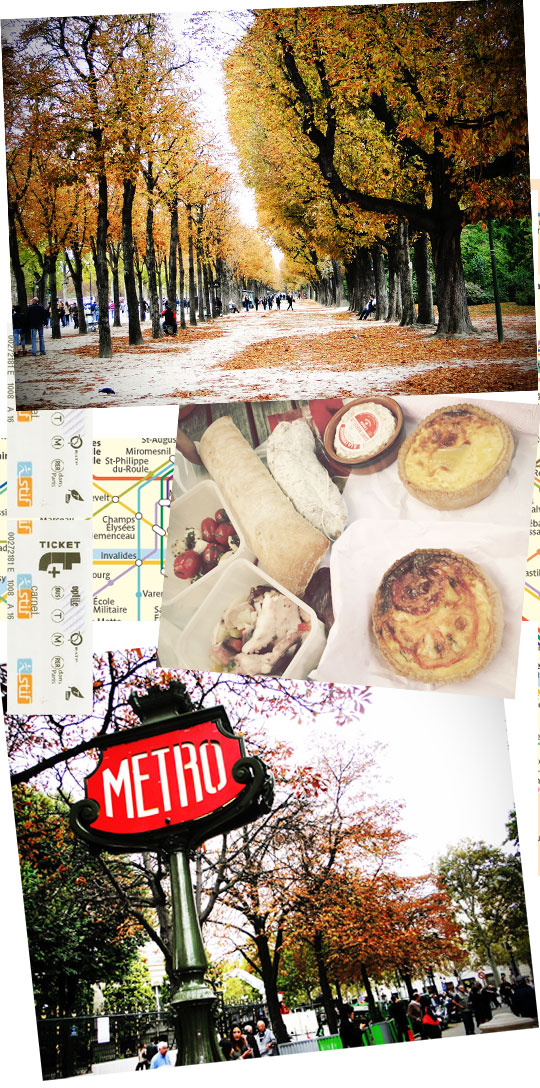 Even if Paris wouldn't have had a single site to see, the food and long walks would still lit the lights!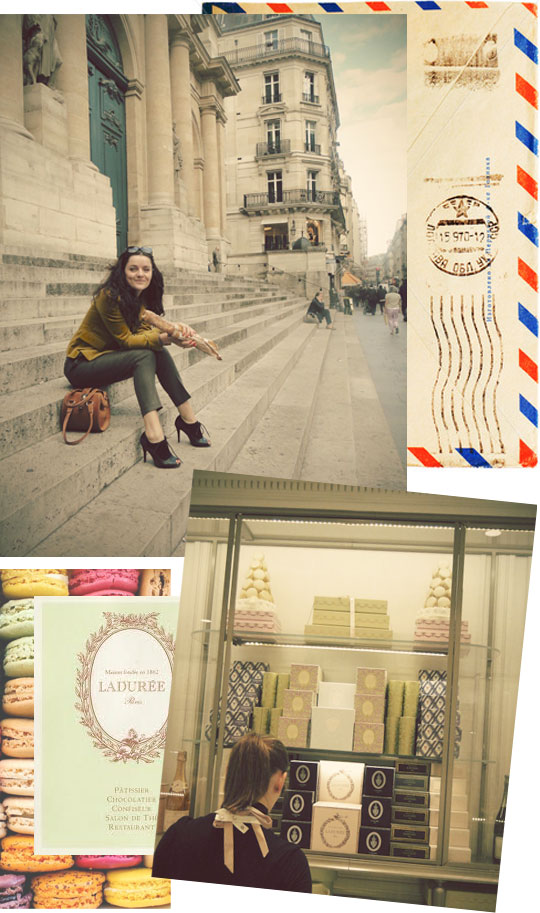 Macarooooons! Need I say more?!

Style vs. Comfort?! It was never a question for me. If you have to suffer in order to wear THOSE shoes, then this will be it! Practicing what I preach, I was teh only one climbing the stairs of the Eiffel Tower in hills.  But at the end of the day after walking the streets, the gilded halls, then streets again and some more gilded halls even I gave up. So, YES we did wrinkle the perfectly groomed Versailles lawns.
PS. Honey, thank you for letting me borrow you stylishly comfy sneakers! Love ya!
<images via moi>