With the warm days slipping away, so does my interior desires for bright patterns and sheers (I though I'm never going to say that out loud!). I found myself leaning towards something more substantial and real. How about  strong architectural elements and solid unpretentious woods. Don't you just get that crispy-thinning-fall-air and wet-wood-after-rain vibe from this Urban Loft by Steven Volpe.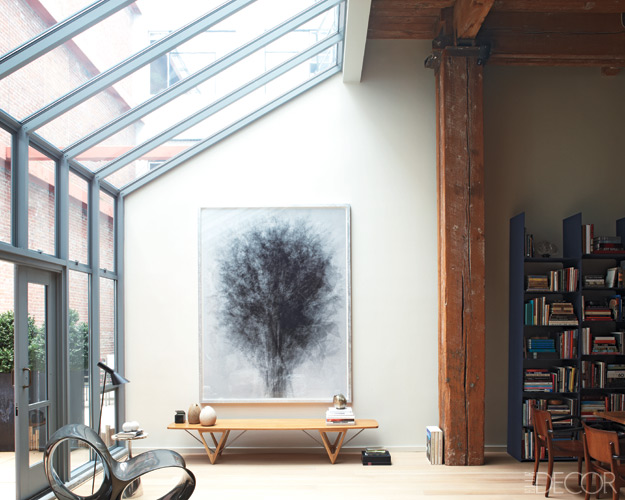 And with my lust for library/dining spaces this room is beyond perfection.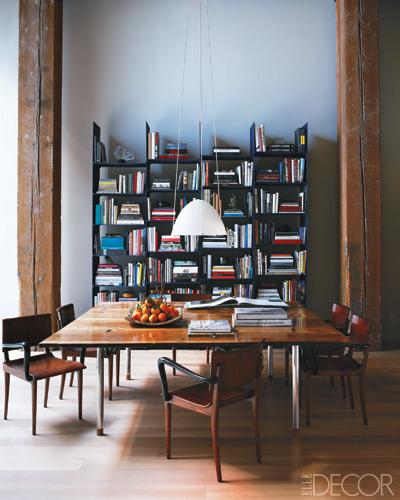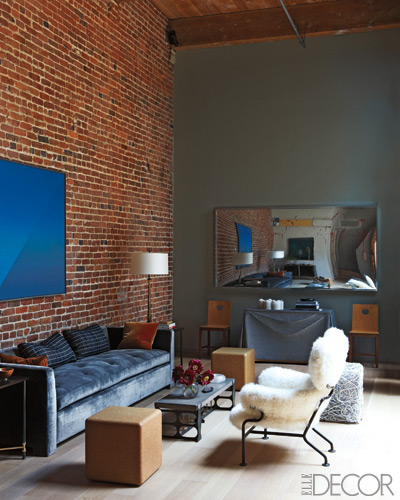 One might say: "How's the rich blue velvet is down to earth and unpretentious?" Well…I'm sure that it is blooming somewhere there in that wet forest of mine…on the bronze branches.
Yeah, you can take a girl out of lux but can't take the lux out of a girl.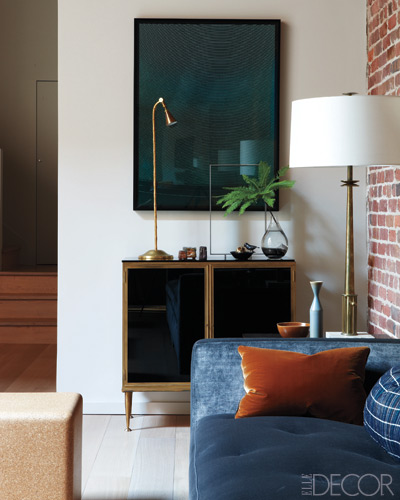 <images via www.elledecor.com>