My recent art find that I can't get over is amazing Erin Petson, a Brit artist and illustrator working with mixed media.
Her love of drawing, mark making and montage create powerful and provocative images.
Her subjects have a mystical energy that is ethereal and edgy.
Erin's delicate creations have a paper doll like quality they have been described as bondage leaning Glam Fashion-vintage assemblages.
And I couldn't have said it better. Now you know what's on my computer wallpaper background.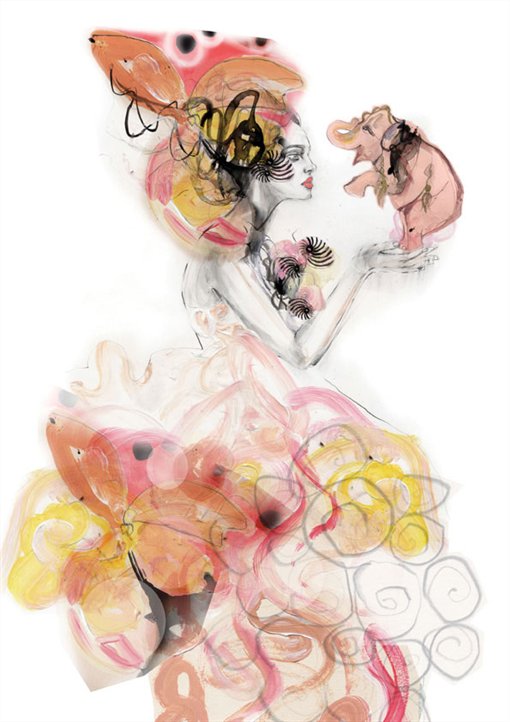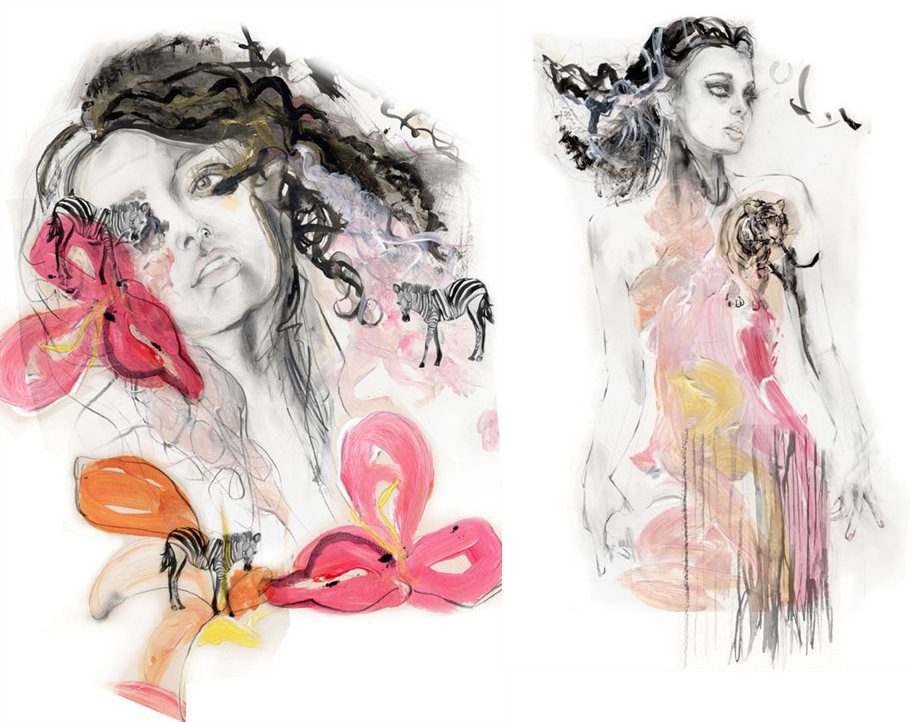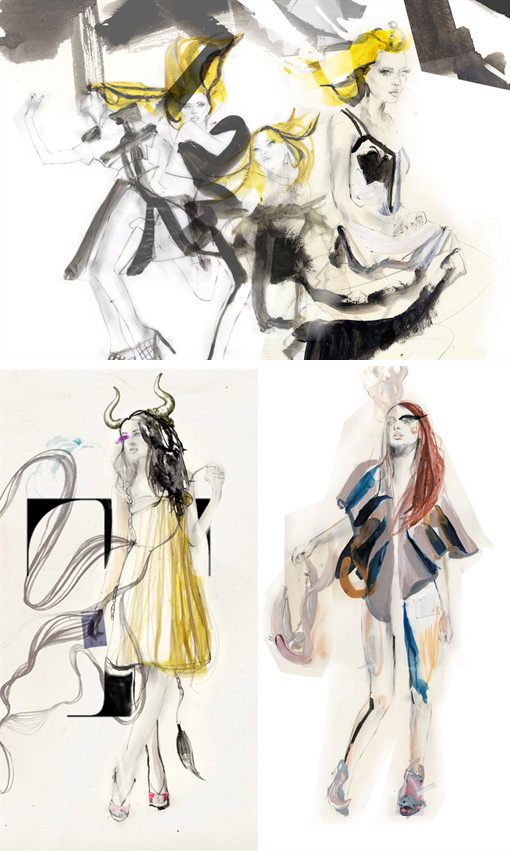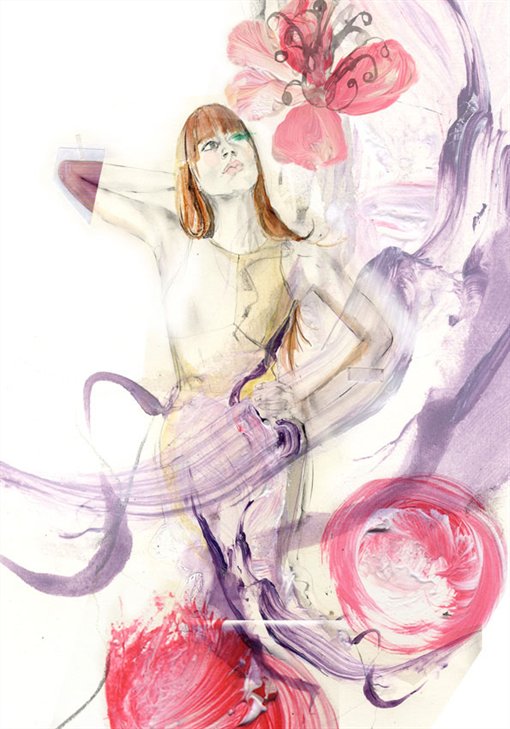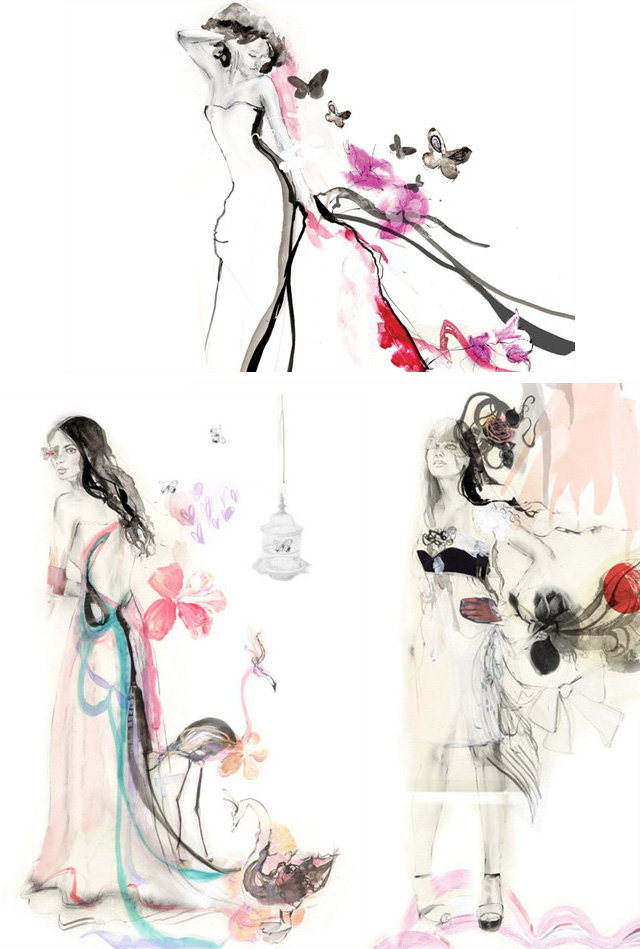 <images via www.erinpetson.com>