It's impossible not to like ABC carpet and home. Mixing fresh and old, ethnic and international, the New York-based Company has something for everyone. And with the new restaurant opened in New York, they are going beyond pleasing our style cravings.
abc kitchen with jean-georges focuses on delivering everything organic, local, sustainable, humanely treated, fair traded, free of  pesticides, hormones and synthetic fertilizers and all other good stuff. And they do it with chic, too earning spectacular reviews on both design and food. Integrating different natural textures with a little New York sparkle, the space lures with warmth and welcome.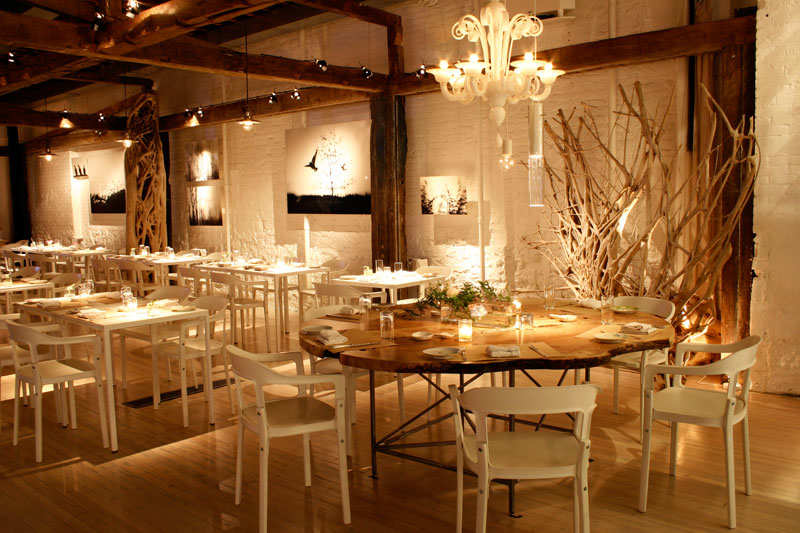 abc kitchen taps into the leadership and expertise of the abc home curation, featuring sustainable, local, artisan indigenous, salvaged, recycled and goodwood stories. these include found, salvaged, reclaimed & recycled building materials; handmade porcelain dinnerware 
by local artisan jan burtz; bread baskets handcrafted by the indigenous mapuche people of patagonia; 
salvaged wood tables handcrafted by local artisan jim denney; steel and concrete installations 
by local artisan eric slayton; a venetian plaster wall and mirrors painted, etched, and collaged by local artisans;
a rooftop garden that provides herbs and micro-greens; soy-based candles that are free of pesticides,
GMOs & additives; and all organic cleaning products.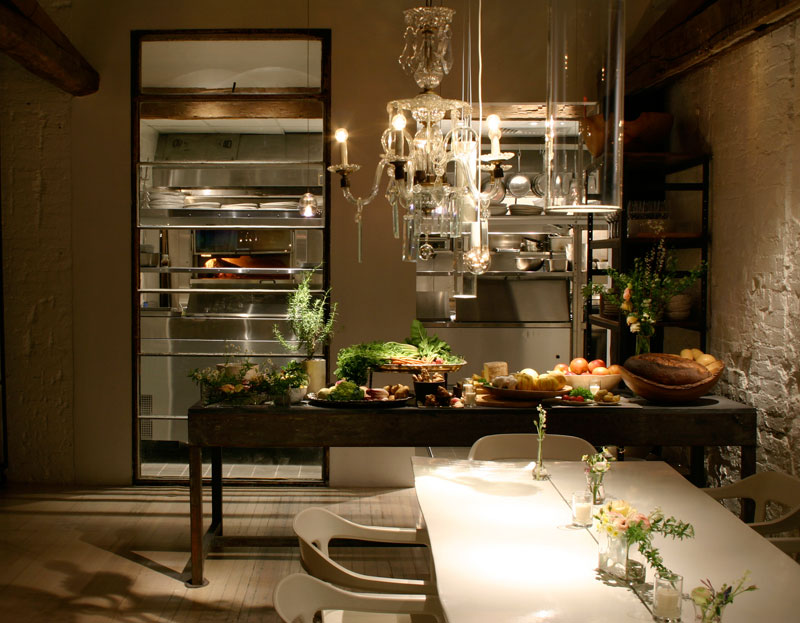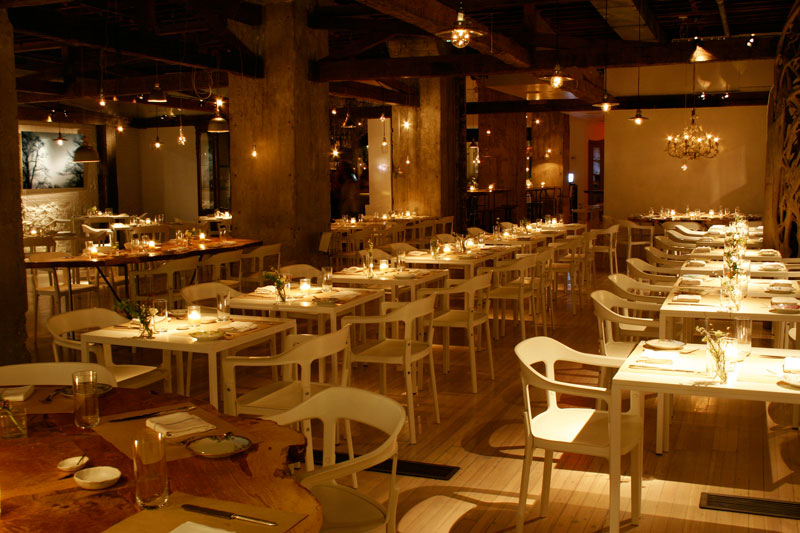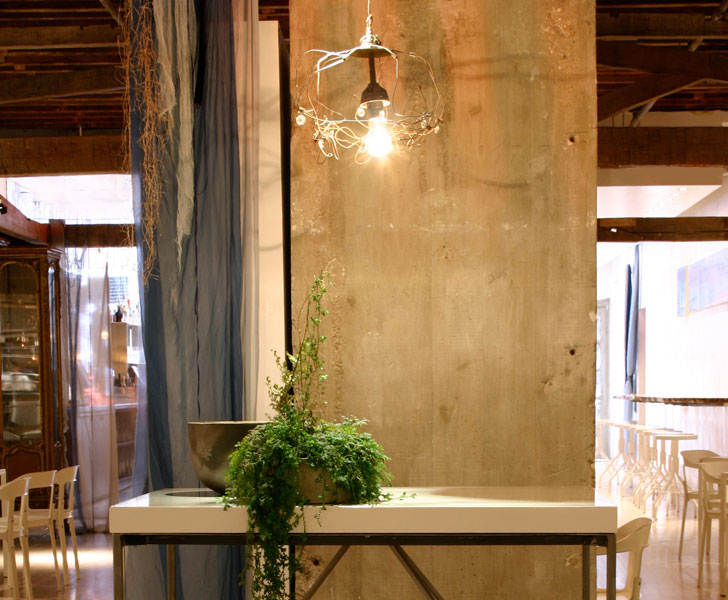 <images via www.abchome.com>