Recently I've really attracted to the architectural structures of curvilinear shape. The swooping curves of these spectacular structures make me pause and stare and my eyes can't get enough of it. I got plenty of the eye candy browsing through the yet another oh-spiring Dubai structure, The Yas Hotel by Asymptote – Hani Rashid + Lise Anne Couture, voted the best building of the year 2009 in the category of Hotel/Restaurant.
The Yas Hotel, a 500-room, 85,000-square-meter complex, is one of the main architectural features of the ambitious 36-billion-dollar Yas Marina development and accompanying Formula 1 raceway circuit in Abu Dhabi, UAE. Asymptote envisioned an architectural landmark embodying various key influences and inspirations ranging from the aesthetics and forms associated with speed, movement and spectacle to the artistry and geometries forming the basis of ancient Islamic art and craft traditions.
Of architectural and engineering significance is the main feature of the project's design, a 217-meter expanse of sweeping, curvilinear forms constructed of steel and 5,800 pivoting diamond-shaped glass panels. This Grid-Shell component affords the building an architecture comprised of an atmospheric-like veil that contains two hotel towers and a link bridge constructed as a monocoque sculpted steel object passing above the Formula 1 track that makes its way through the building complex.
And as exited as I was to see the interiors (as I'm currently very puzzled by the integration of the interior into exterior and vice versa), only a few were up to par with the architecture. Well, it's hard to compete with this beauty or…may be they just ran out of money:)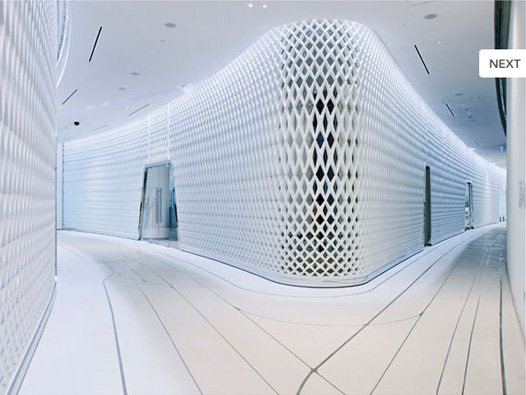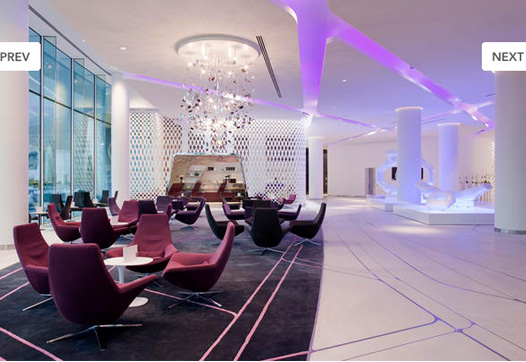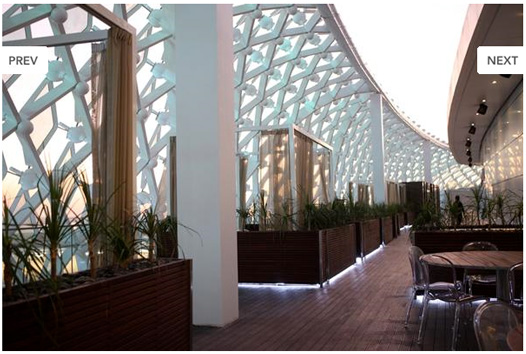 Hey, I'll give them the best pool award hands down.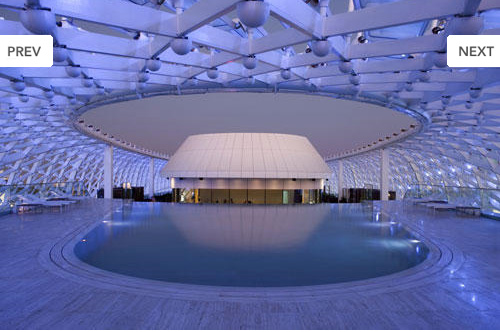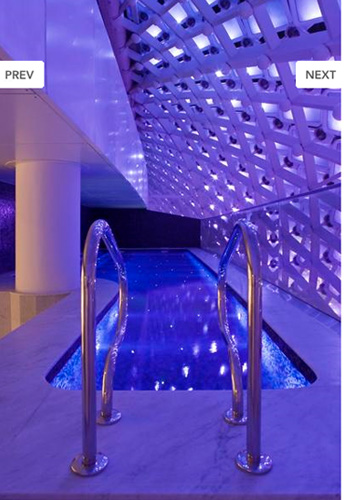 <images via www.archdaily.com and www.theyashotel.com>